One in a Billion
Song by Wake Up, May'n!
Lyrics
TBA
Composer
TBA
Arranger
TBA

One in a Billion is a song performed by Wake Up, Girls! and May'n credited under Wake Up, May'n!.
One in a Billion was announced at the ANiUTa Live 2017 ANiUPa!! event. It is used as the opening theme to the anime Restaurant to Another World.
Releases
Edit
The song appears on the CD One in A Billion.
TBA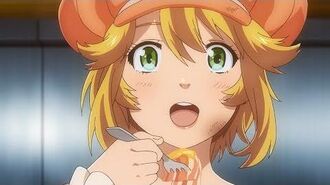 This is the first Wake Up, Girls! song collaboration.
Ad blocker interference detected!
Wikia is a free-to-use site that makes money from advertising. We have a modified experience for viewers using ad blockers

Wikia is not accessible if you've made further modifications. Remove the custom ad blocker rule(s) and the page will load as expected.