Tina Kobayakawa
Statistics
Age
18
Birthdate
9/7/1995
Blood Type
O
Height
165cm
Weight
45kg
Three Sizes
B88cm | W60cm | H68cm
Star Sign
Cancer
Hometown
Saitama
Affiliation
I-1 Club
Seiyū
Kiyono Yasuno
Debut
Tina Kobayakawa (小早川 ティナ) is a third generation member of the I-1 Club. She is half-British and her nickname is 'Ti-na'.
Appearance
Edit
Tina is the second-tallest member of the group and is one of the older members of the group. She has long mustard blo
nde hair and green eyes.
Usually during rehearsals, Tina wears a slightly rolled  up pastel blue t-shirt alongside black workout shorts. This is accompanied by slightly baggier navy blue shorts and vibrant red trainers.
Personality
Edit
Tina is a very refined character, similar to her teammate, Rena Suzuki. However, she is a more classy than refined in comparison. She is regularly regarded as having a sexy charge about her, but again, not in a raunchy way but a classy way instead. Throughout the duration of the TV Anime and media, Tina does appear relatively quiet but regardless, she knows what she talks about.
She only speaks when prompted, such as when Rena and Moka Suzuki talk about Shiho, Tina is able to fluster Rena by outing her desire for center. Additionally, after Moka starts leading practices as the new leader of the I-1 Club, Tina (alongside Rena) show a soft side and confront Moka about how she is. 
Tina's time during 'Shichi-nin no Idol' was fairly brief, with no speaking roles present. She first is shown in the opening ritual led by Mai Kondo however this is extremely short.
Tina first is fully introduced in the TV anime and was now given a couple of lines, however these serve little to no significance. She does have a few scenes mainly grouped with Moka and Rena discussing matters within the group, mainly the center position and Wake Up, Girls!
Moving on into 'Seishun no Kage', Tina becomes slightly more involved within the main plot, albeit still receiving a little amount of lines in total. For the new single 'Unmei no Megami', Tina and Rena are placed in 'Team M' led by Moka, and she expresses surprise at the selection of the team leader. She then does not make a significant appearance again until 'Beyond the Bottom', where she and Rena confront Moka about her state and encourage her to not feel entirely bad about the current situation. She, alongside the rest of Team M appear just before the Idol Festival, however she does not speak apart for a single line moments before performing. She then performs one of the 3 main parts of 'Tomaranai Mirai' alongside the rest of the I-1 Club well, however they ultimately lose against Wake Up, Girls! 
Animeography
Edit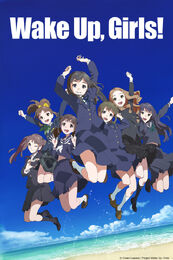 Wake Up, Girls! Shichi-nin no Idol (non-speaking)
|
|
|
|
|
|
|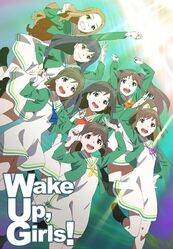 Wake Up, Girls! (TV Anime)
|
|
|
|
|
|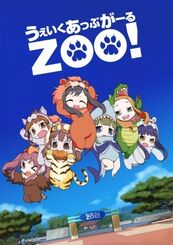 |
Wake Up, Girl Zoo! (non-speaking)
|
|
|
|
|
|
Wake Up, Girls! Seishun no Kage
|
|
|
|
|
|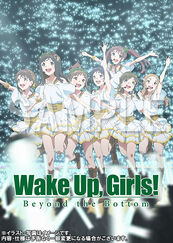 |
Wake Up, Girls! Beyond the Bottom
|
|
|
|
|
|
Discography
Edit
[strike-through indicates character was not present in song of said album]
[bold indicates character was center/had solo of song]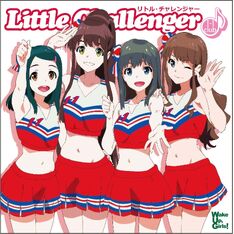 1) Little Challenger
2) Shirt and Blouse
|
|
|
|
|
1) Gokujou Smile (I-1 Club ver.)
2) Jera
|
|
|
|
|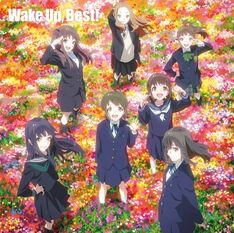 9) DATTE
|
|
|
|
|
|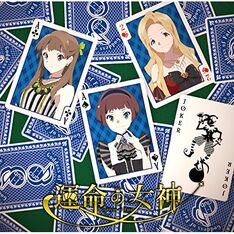 1) Unmei no Megami (Team M ver.)
2) Little Challenger (2015 Team M ver.)
|
|
|
|
|
1) Resurrection
2) Tomaranai Mirai
|
|
|
|
|
See: Tina/Image Gallery
Ad blocker interference detected!
Wikia is a free-to-use site that makes money from advertising. We have a modified experience for viewers using ad blockers

Wikia is not accessible if you've made further modifications. Remove the custom ad blocker rule(s) and the page will load as expected.